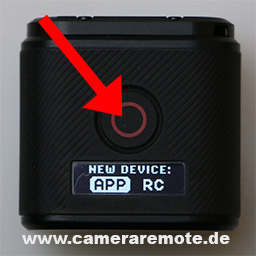 This tutorial shows how you can connect your
GoPro Hero Session
(Hero 4 Session) over Wifi.
First, shortly press the camera button on the back. This will turn on the camera (usually it takes one to two seconds until the camera powers on).
Press the camera button on the back again until you see SELECT CONTROL on the LCD screen. Then press the top button with the red circle (indicated with a red arrow on screenshot below):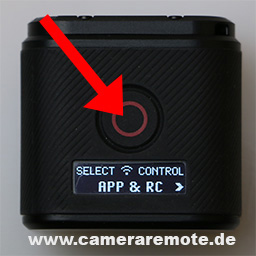 Then select APP: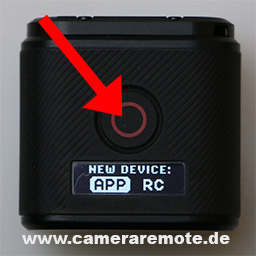 The LCD screen will now show the text PUT APP IN PAIRING MODE and a four digit PIN code. At the same time the blue light will start to blink: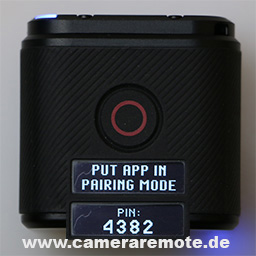 You can now pair the camera with the Camera Remote app (this step is required only once per device).