This tutorial shows you how to reset the GoPro Hero 4 Session WiFi password. Resetting the password is useful in case you forgot the password, or if the password got compromised.
First, press and hold the button on the camera back for about 10 seconds: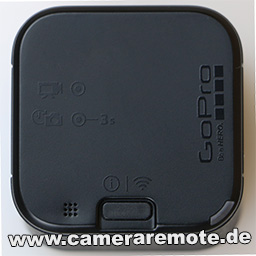 After 10 seconds the LCD screen gets active. Select YES (with the button on the camera back):
The camera will now reboot:
After rebooting the WiFi password is reset to "goprohero".