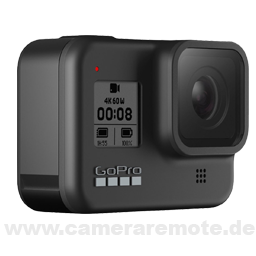 The GoWatch app for GoPro Heroes is a must-have for any GoPro enthusiast. It allows you to control your GoPro camera from your Apple Watch, giving you the freedom to capture the perfect shot without having to fumble with your phone. And the best part? The app runs completely independent, so you don't even need an iPhone or iPad to use it.
Features
The GoWatch app offers a range of features for controlling your GoPro camera. You can start and stop recording, power off the camera, tag important moments, and change the camera mode (photo, video, multi-shot). And if you need to check on your camera's status, you can view information like free storage, the number of pictures taken, and the media mode attached.
Compatible Cameras
The GoWatch app is compatible with a wide range of GoPro camera models, including the Hero 5 Black Edition, Hero 5 Session, Hero 6 Black Edition, Hero 7 White/Silver/Black Edition, Hero 8 Black Edition, Hero 9 Black Edition, Hero 10 Black Edition, Hero 11 Black Edition, Hero 11 Black Mini, GoPro Fusion (360°), and GoPro Max (360°).
Conclusion
The GoWatch app for GoPro Heroes is a handy tool for anyone looking to get more out of their GoPro camera. With its convenient controls and wide range of compatible cameras, it's an essential part of any GoPro setup. So, if you're a GoPro enthusiast, be sure to check out the GoWatch app and see how it can enhance your photography and videography experience.